Having a tough time finding the right target audience for your YouTube ads?
Well, it can be challenging to find the ideal audience for your content but not an impossible task. With a few handy tips, you can easily target the perfect audiences like a pro.
YouTube advertising simply means advertising your business on the social media giant- YouTube. In YouTube advertising, businesses can utilize its many video ad formats or use it in part with display campaigns. Advertising on YouTube produces many opportunities for businesses to expand their online marketing strategy.
In this blog, we will be discussing everything you need to know about YouTube demographic targeting and some of the best tips to target the right audience for your YouTube ads.
Let's get started!
What Is YouTube Ad Targeting?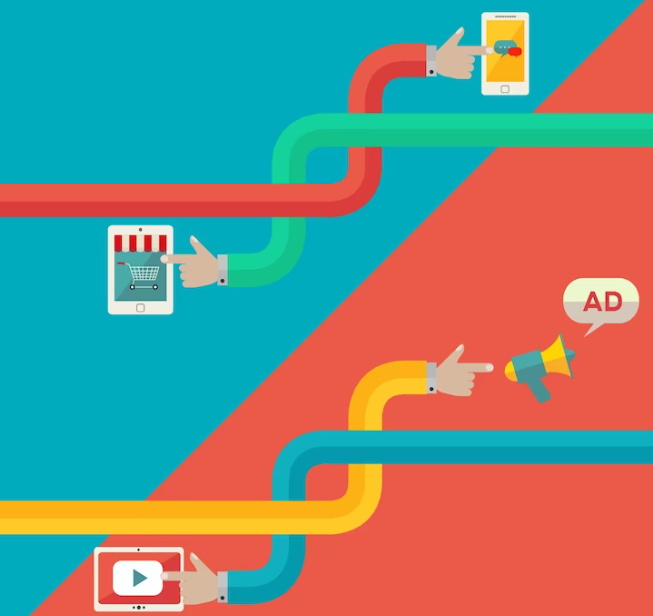 YouTube ad targeting is a feature of video marketing that lets you choose where to place your YouTube ad videos. It makes sure that you can run YouTube ads on the videos and channels that align best with your video marketing goals.
With video ad targeting, you have the option to take either a broad or narrow approach. The first approach is to target your ads broadly i.e. you can define the topics and keywords that fit your target audience. The other approach is to target the ads narrowly i.e. you can run your ads on certain channels and videos.
Most of the YouTube ad targeting options apply at the campaign level. Internet marketers can add any combination of these ad-targeting approaches during the campaign setup process. They can also add them to existing ad groups.
Why Is YouTube Ad Targeting Important For Your Business?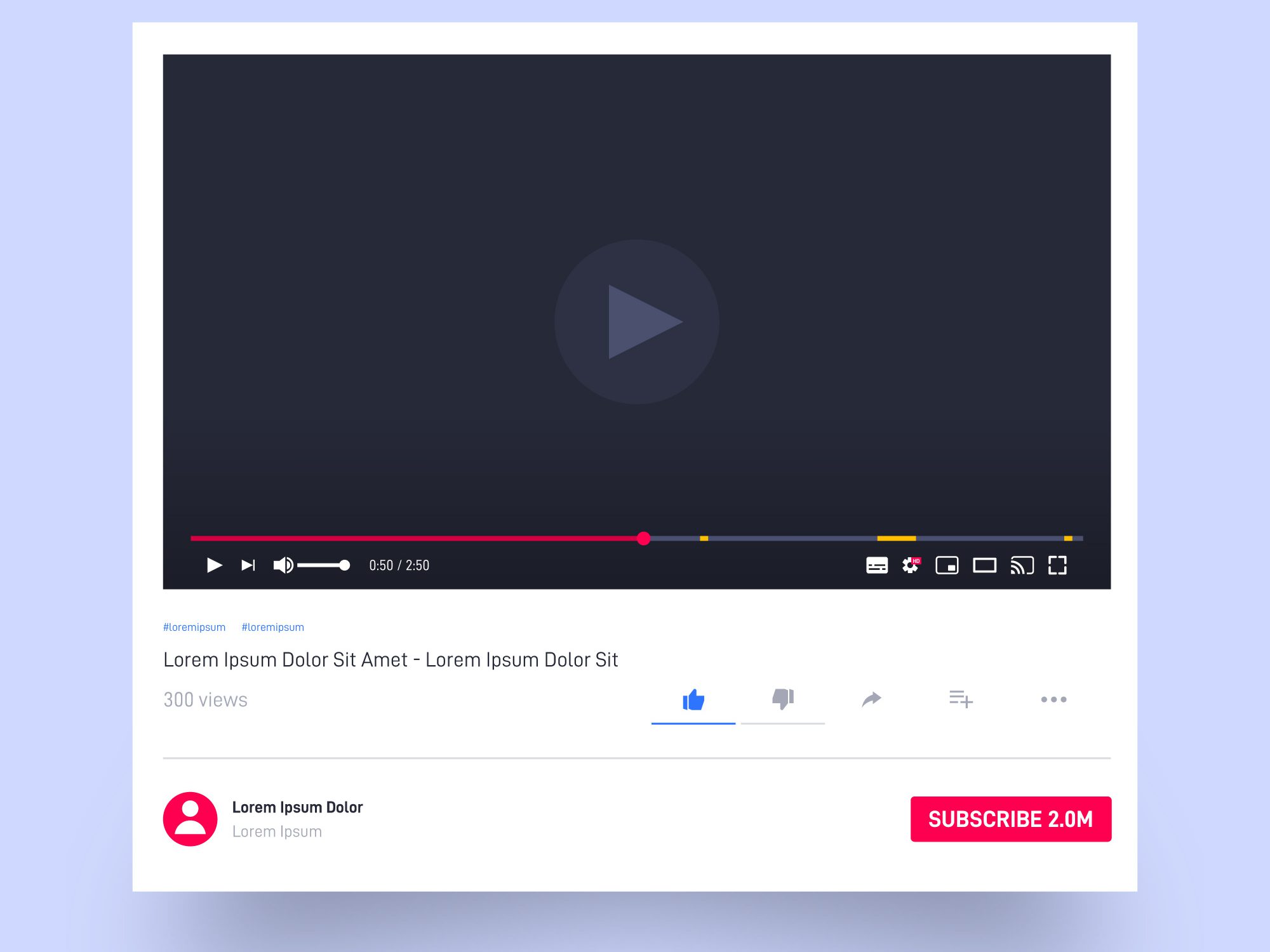 Let me explain this to you with an example.
Let's say you have created an ad on workouts and promoting an energy drink there. Now, if your ads are shown on kids channel or to people who are least interested in working out, do you think you'll get sales? Of course, no! All your efforts in creating the ad will go to waste and you'll lose out on a huge sum of money.
Now, imagine you've targeted the right videos and channels that talks about working out, gym, etc, and your ads are showing on those channels, you'll get a huge number of leads. This is called right targeting!
There are many other reasons why it's important to target the right people with YouTube ads. Check out the below mentioned points:
It can increase the visibility of your brand.
It gets you heavy traffic.
If you target the right audience on YouTube, it increases higher visibility on Google.
Helps in email list building.
It gets you higher conversion rates.
It gets you qualified leads and drives better sales.
Tips To Target The Right Audience Using YouTube Ads
Now you know how important it is to target the perfect audiences with YouTube ads. If you have done YouTube ads earlier, you must be aware of the fact that targeting the right audiences is not easy.
But let's make it easy with some simply tips & tricks. Below are the best tips you can use to target the right audience for your business using YouTube ads.
1. Target the right audience using placements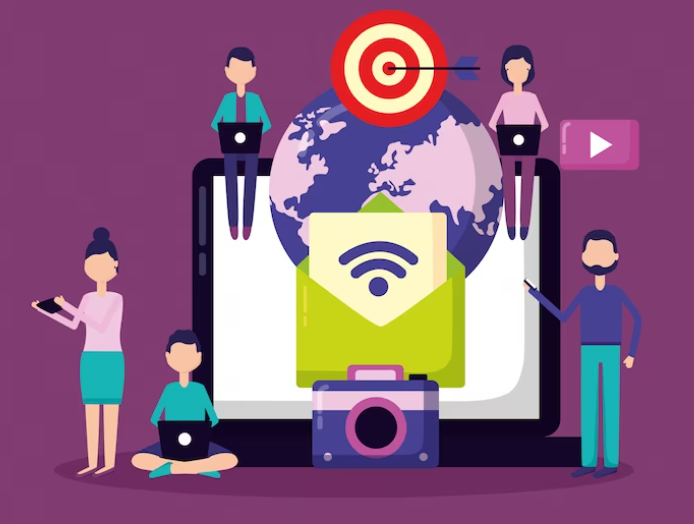 You can target YouTube ads using the right placement. YouTube placement targeting enables users to display video ads on specific YouTube videos and channels.
You can add placement targeting to an ad group. Just scroll down to the Content section and open the Placements drop-down menu. To run your ads on any video published on certain channels, you can choose YouTube Channels.
After this, you have to enter the URLs for the YouTube channels of your choice or you can also use the built-in search tool to find relevant channels.
2. Show your YouTube Ads on specific videos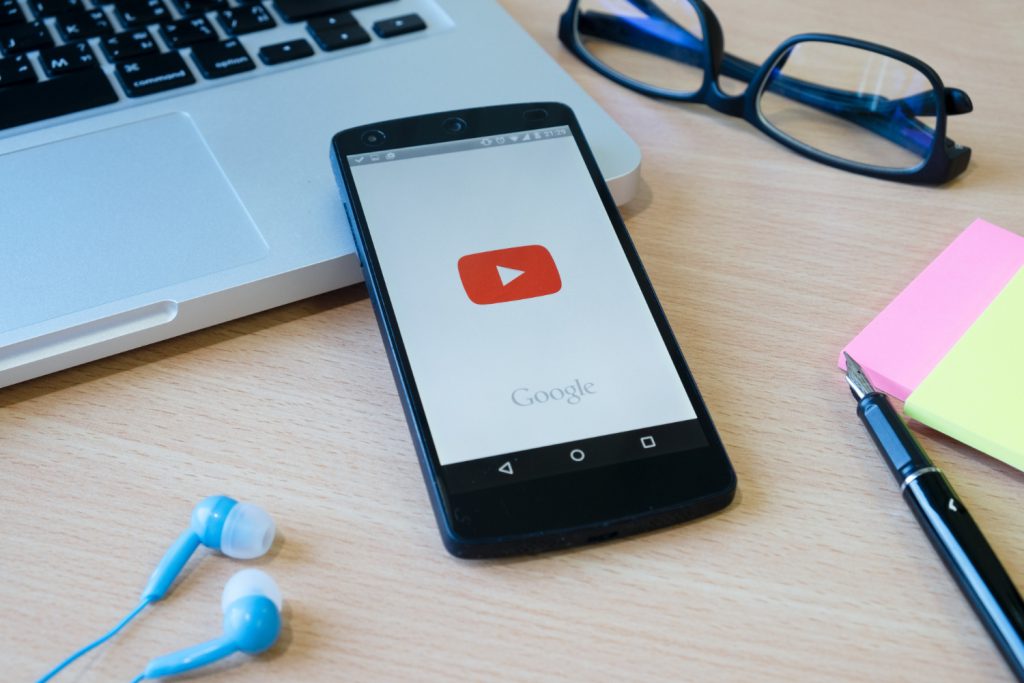 With YouTube ad targeting, the marketer can select the specific videos on which they want the ads to run. Under Placements, you can select YouTube channels and enter the URLs for videos where you want to show your ad.
The key point here is to target viral videos in your genre. You can also run your ads on evergreen videos that your customers tend to watch in your niche.
3. Target YouTube Ads using keywords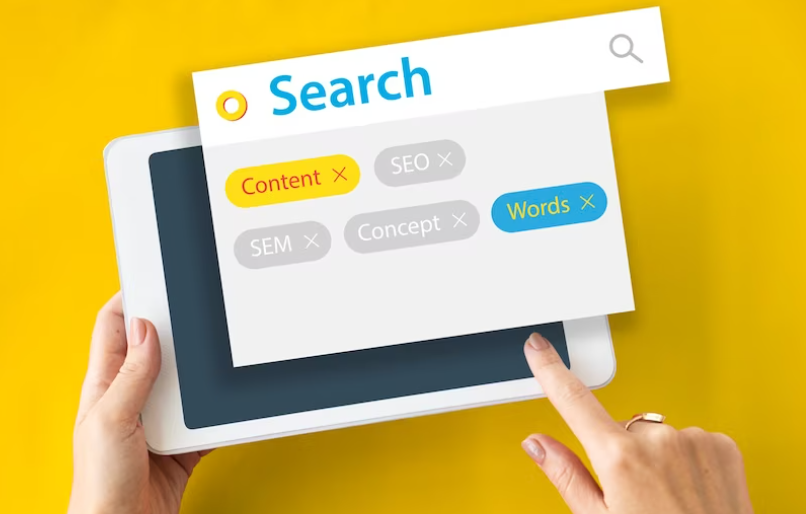 You can also run YouTube ad campaigns with the help of keyword targeting. All you need to remember is that video marketing using keywords works a bit differently than it does with normal marketing campaigns.
You don't need to show keywords in your video content, use keywords for YouTube ads targeting far more than you use in any other campaign ad group.
You can also monitor the performance of the ad and remove underperforming keywords as necessary.
4. Target your Ads as per user interest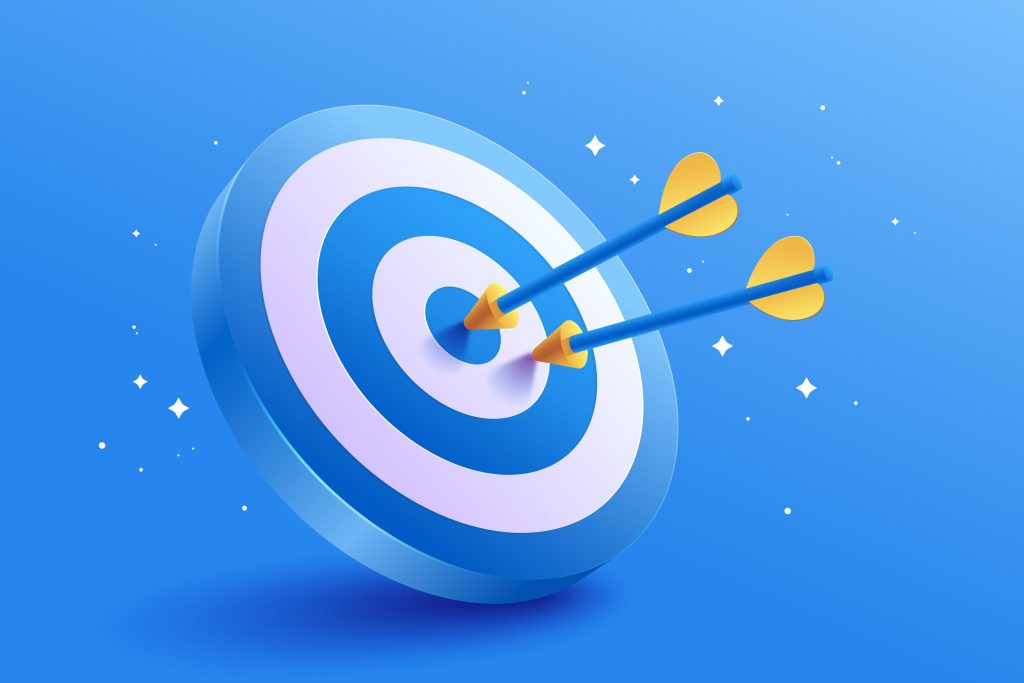 This YouTube ad targeting option helps you place and segment your ads as per user interest. It helps you show your ads only to people who are genuinely interested in topics related to your product or business.
Marketers can choose from niches such as fashion, sports, gaming, and many more. The search engine then finds people known to be interested in the genres you identified in the targeting. It then runs your video ads on the videos they watch. The marketers can choose from custom affinity audiences, in-market audiences, and video remarketing.
5. Target your Ads as per the topic of the video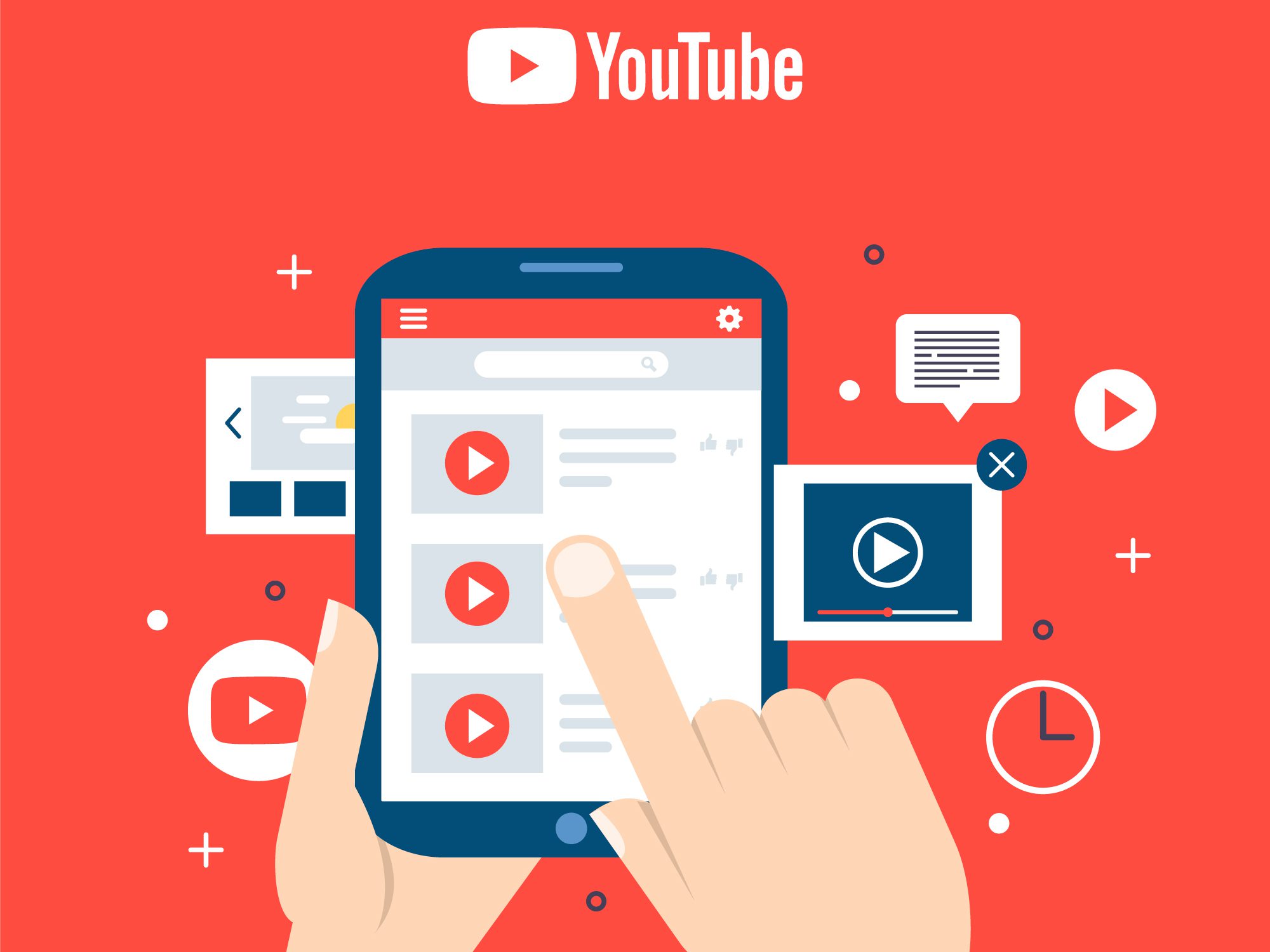 This ad targeting option on YouTube takes your video ad's topic and matches it with YouTube videos related to the topics identified in targeting the ad video. Let's take an example: you target your ads to a fashion-related topic, so your video will run on all the fashion trending videos.
The social media platform, YouTube, offers numerous ways for targeting videos. All you have to do is know the people who are interested in your product offering. You can go through all the YouTube advertising options and check your customer insights to create a well-defined video marketing campaign.
Best Tool To Make YouTube Ads Targeting Easy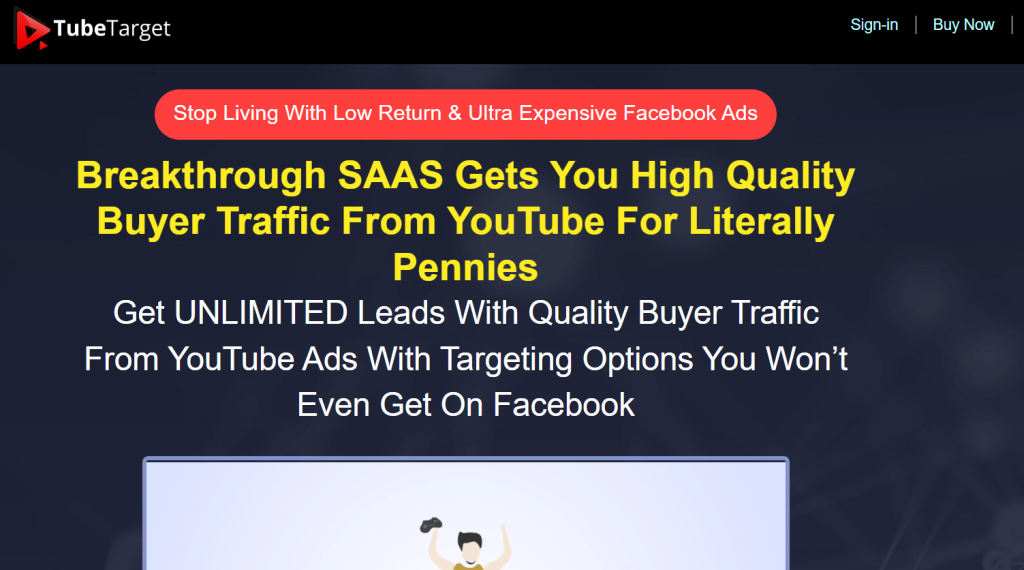 As per my experience, I would highly recommend this tool, TubeTarget. I had used it for targeting my YouTube ads and it has done wonders for my business.
The tool helps internet marketers get unlimited leads and also quality buyer traffic from their YouTube ads. Using TubeTarget, users can find all the monetized YouTube channels that will give the best results for their niche.
With the help of this affordable tool, users can create powerful campaigns that can bring together all the channels and videos they want to target to get more views and engagement on their YouTube ads. You can also get fresh qualified leads and make sales for cheaper.
Below are some of the major features of TubeTarget:
Channel finder feature
Video finder
Keywords finder
Video analyzer
Detailed user guide
24/7 chat support and assistance
Conclusion
With the right YouTube ad targeting, you can run your ads to highly tailored audiences and also expand your reach to find more potential customers.
You can get your hands on this successful yet affordable tool to get better sales. Be it the new targeting options or shoppable cross-channel optimization, YouTube ads have so many opportunities for business owners.
Try your hands on TubeTarget for your own business to run a successful paid YouTube ad campaign in 2023.
Go through the above-mentioned practices to target your YouTube ads effectively.
Let us know in the comments below if you are aware of any other practices for targeting your YouTube ads. We would love to respond.
Thanks for reading!
46
0
0
cookie-check
How To Target The Right Audience Using YouTube Ads